Ren Lexander and Andrew West met in Bangkok at the opening of an art show. It turned out that they both went to the same obscure primary school in Sydney, Australia (Toongabbie Public School) in different years. They were both writers and they both had an interest in spirituality and Jungian psychology.
They have been bouncing writing ideas and writing drafts off each other ever since. Their works continue to be inspired by the mystical and spiritual.
In 2014, Andrew emailed Ren a short story about a demon.
This was the spark that became a fire then an inferno…
Ren Lexander, PhD
Businessman and Internationally-published author spanning fiction and non-fiction.
A small selection:
Seduction by the Stars. An Astrological Guide to Love, Lust and Intimate Relationships. Co-written with professional astrologer, Geraldine Rose. Published in USA (Bantam Doubleday Dell), Australia (HarperCollins), Spain and United Kingdom.
Eye of the Shadow. Psychological thriller published by Penguin. The Braille and Talking book version was short-listed for book of the year. This was considerable praise as it was written from the perspective of a blind person.
Three Nights on Nowhere Street (Fontana) about time spent living on the street with the homeless.
The Complete Guide to translating Bullsh*t. (Angus and Robertson)
How to Communicate Effectively and build relationships (Letgo Publishers)
Objectivity(PhD thesis)
National Manual on Local Government and the Arts in Australia
In addition:
Was involved in property development for decades including putting together and managing property syndicates worth millions of dollars and subdivisions of over a thousand lots
Taught partner dancing. Choreographed and led teams to national level championship wins.
Black belt in Aikido
Has studied Jungian psychology, Jungian Sandplay, breathwork, dreamwork, Voice Dialogue, Tai Chi, mystic Christianity, etc.
 Andrew J. West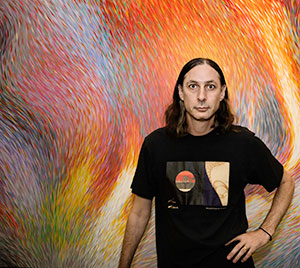 Andrew J. West is a Bangkok-based writer and author of Thai Neotraditional Art (2015), Destiny to Imagination: Prateep Kochabua (2013) and the art fiction novel Silpa: the Art of Love (Ruk Nai Roy Silp) which was published in the Thai language in 2008, as well as many short stories that have appeared in Eastlit and in the Italian language in Storie magazine.
He was a regular contributor to Bangkok Post as an art critic over the decade 2003 to 2012.
His first solo art exhibition, Three Worlds, of photo poetry was shown at the prestigious Bangkok Art and Culture Centre (BACC) in 2014.
West was born in 1967 in Armidale, NSW, Australia, and studied writing and journalism at Western Sydney University, graduating with an MA (Writing).
Follow us to hell and back...